Our precious brethren in Nigeria desparately need your prayers. Practical support can be given through the Barnabas Fund (barnabasfund.org).
Gregory C. Cochran
Muslim gunmen raid three Christian villages in Kaduna state.
*Story from Morning Star News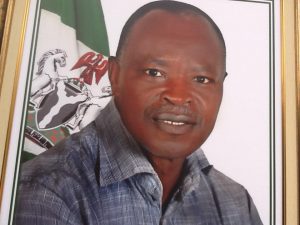 MANCHOK, Nigeria (Morning Star News) – Muslim herdsmen armed with guns and machetes on Friday night (March 14) launched attacks on three villages in Kaduna state, killing more than 100 Christians and destroying homes, sources said.
Scores of the ethnic Fulani assailants simultaneously attacked the Christian villages of Ugwar Sankwai, Ungwar Gata and Chenshyi in the Kaura Local Government Area for about four hours, sources said. The Rev. Yakubu Gandu Nkut, chairman of the Zankan area chapter of the Christian Association of Nigeria (CAN), told Morning Star News that a pastor's wife and her three children were among the dead.
"The unfortunate attack on our communities has led to killing of more than 100 Christians," Nkut said. "The wife of one of our pastors, Mrs. Jummai…
View original post 479 more words